~Synopsis~
Worlds lie between the marketplaces of India and the halls of a magnificent country estate like Highland Hall. Will Julia be able to find her place when a governess is neither upstairs family nor downstairs help?
Missionary Julia Foster loves working alongside her parents, ministering and caring for young girls in India. But when the family must return to England due to illness, she readily accepts the burden for her parents' financial support. Taking on a job at Highland Hall as governess, she quickly finds that teaching her four privileged, ill-mannered charges at a grand estate is more challenging than expected, and she isn't sure what to make of the estate's preoccupied master, Sir William Ramsey.
Widowed and left to care for his two young children and his deceased cousin's two teenage girls, William is consumed with saving the estate from financial ruin. The last thing he needs is the distraction coming of a kindhearted-yet-determined governess who seems to be quietly transforming his household with her persuasive personality, vibrant prayer life, and strong faith.
While both are tending past wounds and guarding fragile secrets, Julia and William are determined to do what it takes to save their families–common ground that proves fertile for unexpected feelings. But will William choose Julia's steadfast heart and faith over the wealth and power he needs to secure Highland Hall's future?
~My Review~
If you love Jane Eyre, then you should definitely love reading this book!
From the beginning, the storyline drew me in because the heroine,Julie, had a very interesting background story. She was a missionary along with her missionary parents fulfilling God's work in India. I love the country India and its rich culture so to have  India included in a story is like so AWESOME!! The story is a very unique read in my opinion.
To me, the author had a very,very fresh outlook on fiction as I know it. It wasn't cliché and I really enjoyed reading it.
I would have loved to read more dialogue between the hero and the heroine. In my opinion,I think that the hero and the heroine should have sufficient dialogue and chemistry before they decide that they love one another.  I guess I'm kinda weird in that sense because when it comes to romance in books, I want it right in the middle! Not to hot and not to cold because sometimes that's one of the biggest elements in the story. Not all the time but  sometimes it is.
Overall, I definitely see great potential in this author's writing. It was fresh,historical,and a very enjoyable read. I highly recommend this book! (5 stars)
I can't wait to read her next book. "The Daughter of Highland Hall".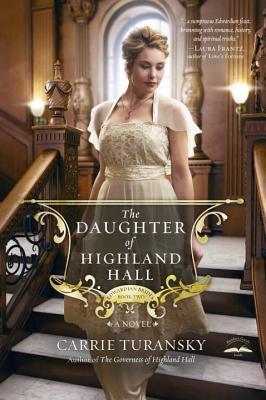 Happy Reading Y'all!! 🙂
The Author
Website