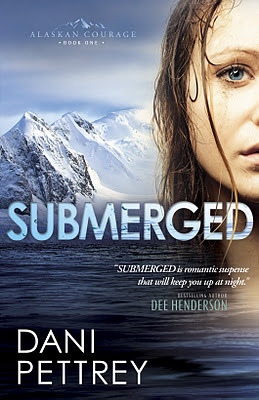 ~Synopsis~
Bailey Craig vowed never to set foot in Yancey again. She has a past, and a reputation–and Yancey's a small town. She's returned to bury a loved one killed in the plane crash and is determined not to stay even an hour more than necessary. But then dark evidence emerges and Bailey's own expertise becomes invaluable for the case.
Cole McKenna can handle the deep-sea dives and helping the police recover evidence. He can even handle the fact that a murderer has settled in his town and doesn't appear to be moving on. But dealing with the reality of Bailey's reappearance is a tougher challenge. She broke his heart, but she is not the same girl who left Yancey. He let her down, but he's not the same guy she left behind. Can they move beyond the hurts of their pasts and find a future together?
~My Review~
Wow! What an amazing book! I had this book on my TBR list for what seemed like ages. I'm so glad that I had the opportunity to discover a new author and a talented one at that! I especially had to read this author's work because I found out that she is in fact,a Jane Austen fan. I'm also glad that my good friend recommended it to me!! Thank you Aerykah!
Okay, on to my review!
My Likes~
I was really drawn into Bailey's,the heroine's, story. Very good writing indeed. I also really enjoyed reading about the hero and his siblings. I especially loved reading about Piper. I can't wait to read her story.I don't get to read many stories about Alaska in Christian fiction so that was really interesting. I was indeed touched by this story. It was just simply wonderful. *sigh*
My Dislikes~
I enjoyed the story immensely but there was one thing that I had a very big problem with. Being that this is Christian fiction writing, I expect Christian fiction to have mostly Christian language. Like for example, I don't agree with describing someone in a christian way as "sexy". I just don't agree with this word being included in Christian fiction writing. There's always another way to  describe someone!  That's just my opinion. I think that's a trend in contemporary christian fiction because I've seen it somewhere else as well.This is just my opinion.
`
Overall,I really enjoyed reading this book and I was thoroughly drawn into this very extraordinary story. I'm not a big fan of contemporary fiction but I'm anticipating reading all of the books by Dani Pettrey. If you're looking for a good contemporary read, I highly recommend this book! I see great potential in this author's writing!
I'm also enjoying the next book in this series! Shattered. It's pretty good!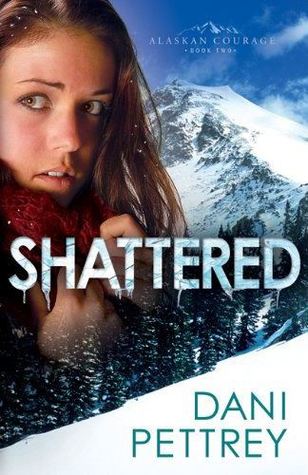 Author~Dani Pettrey~
Happy Reading Y'all!! 🙂