Hi Everyone!! Happy New Year! I know I was supposed to do this like last year but…. It didn't happen that way! Better late than never!  I hope you enjoy it all the same. I'm proud of myself because I did read a lot of books from my  ever growing To Be Read list. I'm Happy! I had actually set a goal on Goodreads to read 40 books thinking I wouldn't have time but I actually read over a 100 books. That's an accomplishment to me!  Hopefully I try to keep you updated on the books I look forward to reading for 2015! Enjoy! 🙂
Oh yeah! I got a Kindle for Christmas so I'm looking forward to reading a whole lot more books! If anyone can tell me where I can find free ebooks or discounted ebooks either Christian fiction or Classics. PLEASE LET ME KNOW!! Thank you kindly! 🙂
  ~Christian Fiction Historical~
A Beauty So Rare~Tamera Alexander -5 stars
~"This book was AWESOME! Her best yet!"~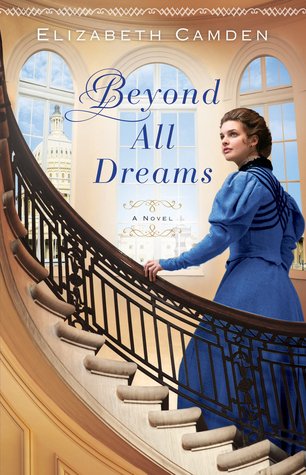 ~Beyond All Dreams~Elizabeth Camden~ 5 stars
"I was worried that I wouldn't be able to read a book by Elizabeth Camden before the year was out.  I'm so glad that I got to read this wonderful story! I devoured this book prettily quickly. I don't regret a thing about reading this book! LOVED it!"
~The Governess of Highland Hall by Carrie Turansky~ 5 stars
A Match Made in Texas by Karen Witemeyer,et al~5 stars
~A Memory Between Us by Sarah Sundin~ 5 stars~
Sarah Sundin has became one of my favorite authors. I really enjoy her writing. It's fresh and very creative.
For Such a Time by Kate Breslin~5 stars~
Kate Breslin is a new author with so much potential and talent. I'm  looking forward to reading more from her.
Under a Blackberry Moon by Serena Miller~5 stars
Wow! This was so good! If you haven't read it, you should. Need I say more? lol!
~Dawn's Prelude by Tracie Peterson~5 stars
While Love Stirs by Lorna Seilstad~ 4 stars~
    Glittering Promises by Lisa Bergren~4 stars
Love in Disguise by Carol Cox~4 stars
Love Comes Calling by Siri Mitchell~4 stars
A Bride for Keeps by Melissa Jagears~4 stars
                                                          The Husband Campaign by Regina Scott- 4 stars~
  Gunpowder Tea by Maragaret Brownley~4 stars
Caught in the Middle by Regina Jennings~ 4 stars~
This was AWESOME!!!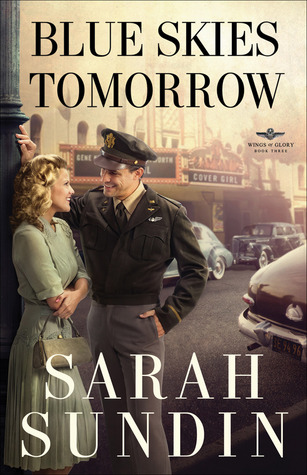 Blue Skies Tomorrow by Sarah Sundin~5 stars~
      City of Angels by Tracie Peterson~4 stars
  The Quarryman's Bride by Tracie Peterson~4 stars~
     A Distant Melody by Sarah Sundin~ 4 stars~
~The Miner's Lady by Tracie Peterson~ 4 stars
                                                                  Sarah, Plain and Tall by Patricia Maclachlan~5 stars
Fireflies in December by Jennifer Erin Valent~4 stars~
Now the books below are considered to be timeless classics that are worth reading over and over again!
                                                                  Regency Era Fiction/Jane Austen Inspired Fiction

Pride and Prejudice by Jane Austen~ 5 stars
I loved re-reading this and I think I fell in love with this book all over again. This book is the reason why I LOVE reading Jane Austen!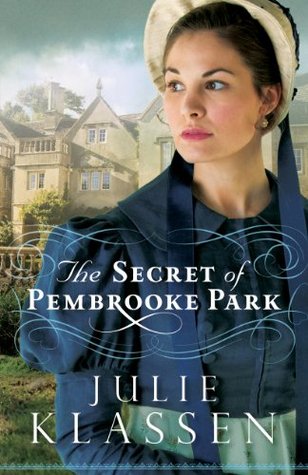 The Secret of Pembrooke Park by Julie Klassen~4 stars
                                                                        Tree of Life by Ginger Monette~ 5 stars~
This book was my first Jane Austen variation and I was not disappointed! I LOVED it!
                                                     The Apothecary's Daughter by Julie Klassen~ 5 stars~
      (Click the Book to read the review!)
         Moonlight Masquerade by Ruth Axtell~4 stars~
An Heiress at Heart by Jennifer Delemere~ 4 stars~
                                                           Edenbrooke by Julianne Donaldson~5 stars~
"This book was better than when I first read it! How is that possible?"
A Talent for Trouble by Jen Turano~5 stars~
"I loved reading this book! It was excellent! Jen Turano has become another one of my favorites. I can't wait to read more from her."
The Heiress of Winterwood by Sarah E. Ladd~4 stars
Sense and Sensibility by Jane Austen~5 stars
Jane Austen Ruined my Life by Beth Patillo~3 stars~
A Most Peculiar Circumstance by Jen Turano~4 stars~
                                  Amish/Quaker Fiction (click the books to read the  reviews!)

                                                                                Contemporary Fiction
  How a Star Falls by Amber Stokes~5 stars~
One of the best novellas I read in a long while!!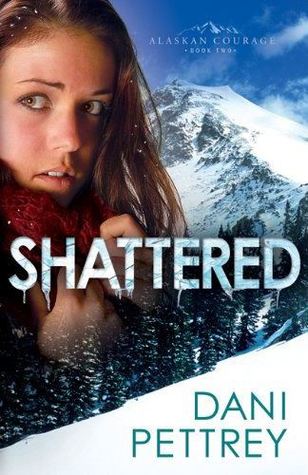 Shattered by Dani Pettrey~ 5 stars~
Fatal Judgement by Irene Hannon~ 4 stars~
Eyes Wide Open by Ted Dekker~4 stars~
Wow! This book really shows how talented Ted Dekker really is! You should read if you   haven't. It was pretty mind-blowing! AWESOME!
Once Upon a Prince by Rachel Hauck~ 4 stars
This was a pretty good read! I enjoyed it also because I love everything that has to do with the monarchy like William and Kate. Etc. I can't wait to read the next book in the series!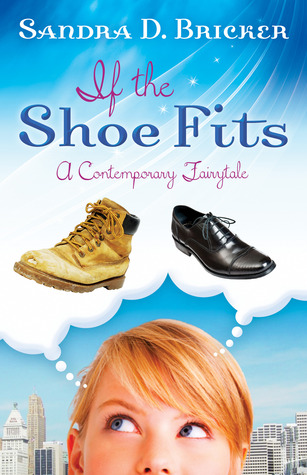 If a Shoe Fits by Sandra Bricker~ 5 stars~
Made to Last by Melissa Tagg~ 4 stars~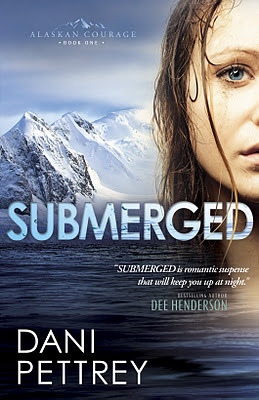 Submerged by Dani Pettrey~ 4 stars~
Injustice for All by Robin Caroll~ 4 stars~
The Atonment Child by Francine Rivers~4 stars
                                                                    ~Best in Biblical Fiction for 2014~
                                   ~Fantasy Fiction~
~ Other Random Reads that I found quite enjoyable and inspiring~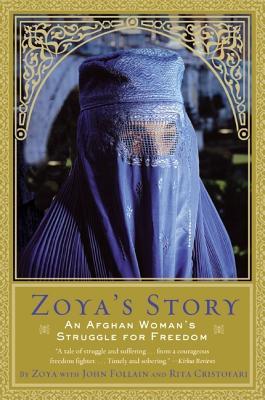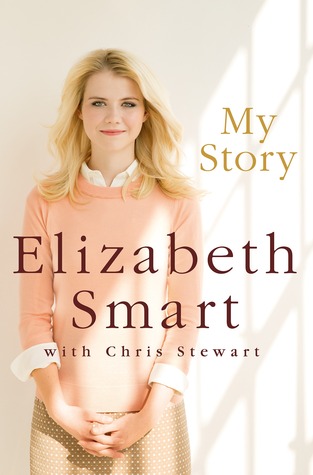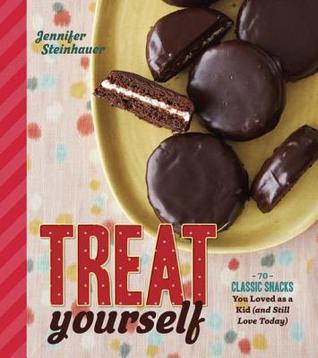 ******************************************
FOOD!!!! YUM!!
I'm always happy when I discover a new food or a new way that food is presented!
Best Food #1 – Everybody scream ice cream!! Wow! I didn't know I would really LOVE ice cream as much as I did when I tasted the "QT(Quick Trip) Ice Cream". It was so fresh, light, and sooo good. It was really a treat. It was vanilla flavored by the way. Me and chocolate has never got along and I would rather prefer vanilla or strawberry.
Best Food # 2– My Grandmother's So Delicious Recipe. "Sausage Rigatoni". It's kinda hard to describe it but I know the main ingredients were Spaghetti Sauce, Rigatoni Pasta, and Sausage, and maybe cheese. I need to ask her about it but it was so GOOD that I daydreamed about it for days on end. It think it maybe was letting the sausage marinate along with the pasta sauce that gave it that extra kick. It was SO good! YUM!!
Best Food# 3– I could have never imagined that Chocolate Chips could get along well inside a Pecan Pie! I had never heard of a "Chocolate Pecan Pie" It was a splendidly well together match. I just savored it again and again. Yum! With each bite I knew I was slowly but surely falling in love! I wouldn't mind having some right now! 😉
******************************************
Best Movies that I watched in 2014!
I've enjoyed some really great movies and I hope I have included them all this list. Hopefully I will. There were so many movies that warmed me and such gave me a fuzzy feeling of having watched something worthwhile! *Sigh*
Loving Leah
Maleficent

Belle
Frozen
One Hundred Foot Journey
Saving Mr. Banks

Jane Eyre
The Phantom of the Opera
Just Desserts
Death Comes to Pemberley
The Scarlet Pimpernel

The Three Musketeers
The Avengers
Mansfield Park
The Woman in White
God's Not Dead
The Shop Around the Corner
Remember Sunday
When Calls the Heart(movie)
When Calls the Heart(series)
Bonhoeffer: Agent of Grace
How to Fall in Love(Hallmark Movie)
Lord of the Rings

A Very Merry Mix Up
Cranford
Return to Crandford
Finding Neverland
Jodhaa Akbar
The Count of Monte Cristo
Man of Steel

Well, I hope you enjoyed this post! Hopefully I'll be able to post more posts in the upcoming year expressing my love for God and books. Also my Reading Goals for 2015 and my most anticipated reads for this year! Happy New Year to you all!! May you be blessed with Hope,Peace and more abundant blessings this year. May you prosper in everything you do! 🙂
Happy Reading Y'all!!!
~Virginia~