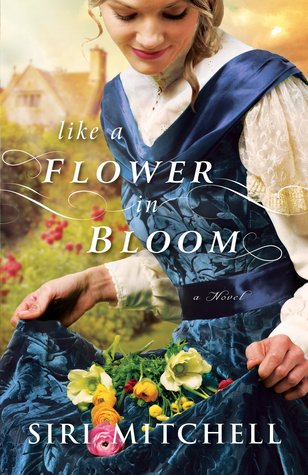 For years Charlotte Withersby has worked as an assistant to her father, an eminent English botanist. As she approaches the old age of twenty-four, her father pushes her out into society, swayed by an uncle who believes God's only two roles for women are marriage and motherhood. When one of the Withersbys' colonial correspondents, Edward Trimble, returns to England, he's drafted as the new assistant so Charlotte is free to marry. This suits Edward's plans quite well, since the last thing he wants to do is reunite with the family he is ashamed to call his own.
Though Edward proves himself vexingly capable on the job, Charlotte won't surrender the job without a fight, and schemes with her best friend to regain her position. Perhaps if a proposal seems imminent, Charlotte's father will see his error and ask her to return. Charlotte tries to make headway in her town's social life, but reveals herself to be unaware of all the intricacies of polite society. Though Edward pitches in, tutoring her in society's expectations, she just seems to make things worse. And the more she comes to know of her father's assistant, the more trouble she has imagining life without him. Caught in a trap of her own making and seeing the hopelessness of her prospects, will Charlotte get to keep her work or will she have to cede her heart?
~My Review~
When I first saw his book, I was amazed at how bright and vibrant the book cover was! I was also amazed at how much I really enjoyed reading this story. It was very captivating and very well written.
I do so love reading about extraordinary women who defeated the odds. There were many women who didn't want to conform to the "norm" but were willing to step out in faith and take a risk to follow their heart's aspirations. I would count Siri Mitchell's heroine along with famous women such as Madame Curie and many other women in history who overcame the odds. I like how Siri Mitchell really gives the reader a glimpse of what it would have meant for women living in this time period. It makes me thankful for the sacrifices women before me went through so that many opportunities could be opened to women today. I was inspired!
I honestly didn't know botany could be so interesting to read about in fiction. The author did a well done job of really capturing my attention when it came to the botany life. It was really amazing and I truly enjoyed myself reading about Charlotte's world. I thought it was very intriguing to learn about the different flowers and such.
All of the characters in this book were just delightful to read about! I found myself being totally immersed into the story and I would be laughing my head off at the many different scenes in this story. It was like a historical romantic comedy at its best!
I'm really looking forward to reading more from Siri Mitchell. Like a Flower in Bloom was filled with adventure,humor,and a taste of romance. I highly recommend this wonderfully written tale.
* I received this book from Bethany House Publishers through Netgalley. All opinions expressed are completely my own and I was not required to give a positive review.*
Happy Reading Y'all!!! 🙂
The Author~Siri Mitchell~