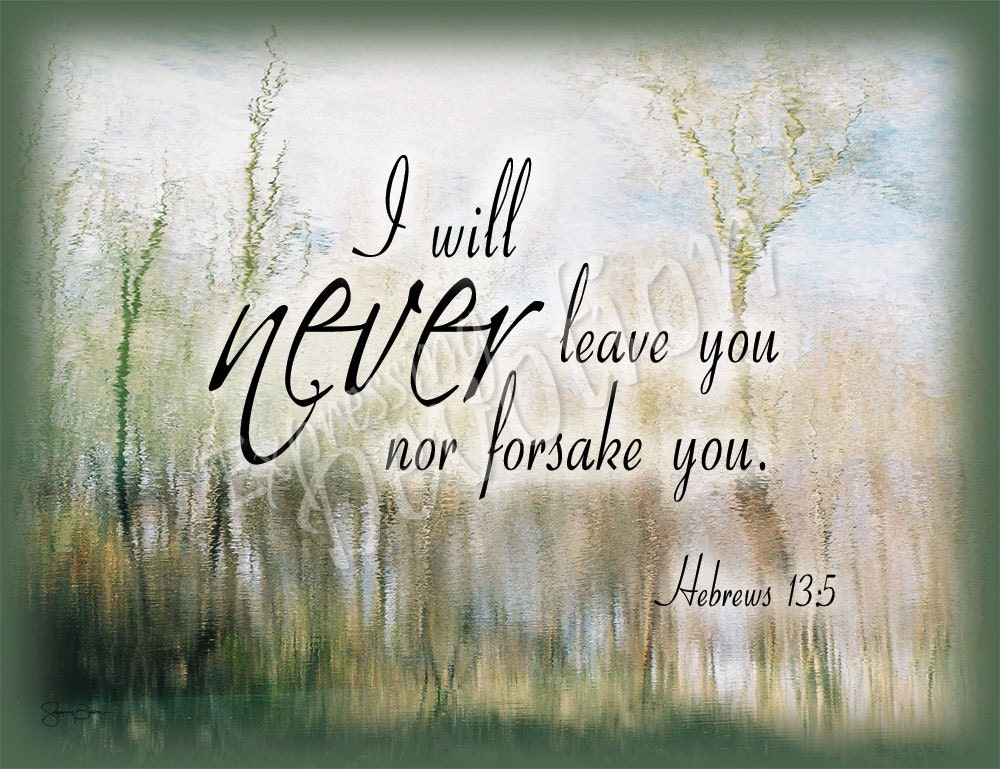 (pic from google)
…. I am with you always, even unto the end of the world. Amen.~Matthew 28:20~ kjv

Whatever you are going through just remember that you are not alone. This scripture has always been my greatest encouragement throughout my life because even when my back was against the wall God would always remind me that He will be with me. When God is with me I have no worries because I know that everything will turn out beautifully. Even I may not see it right then and there, God always reminds me where I've come from and where I am now. Then the light comes on and I say "Oh! That's what you were trying to do God!" It's so AMAZING when that happens.
Here's some other encouraging scriptures reminding us that wherever we are that we are NEVER alone.
******************
Be strong and of a good courage, fear not, nor be afraid of them: for the Lord thy God, he it is that doth go with thee; he will not fail thee, nor forsake thee.~Deuteronomy 31:6~

 Let your conversation be without covetousness; and be content with such things as ye have: for he hath said, I will never leave thee, nor forsake thee.~hEBREWS 13:5~

Have not I commanded thee? Be strong and of a good courage; be not afraid, neither be thou dismayed: for the Lord thy God is with thee whithersoever thou goest.~Joshua 1:9~

Sometimes God has to remind us over and over again. I really thank God that He never gives up on me. 🙂
****************************
I AM NOT ALONE: KARI JOBE
I love the words in this song. It was a real encouragement to me. Enjoy!
Have a blessed week everyone! 🙂