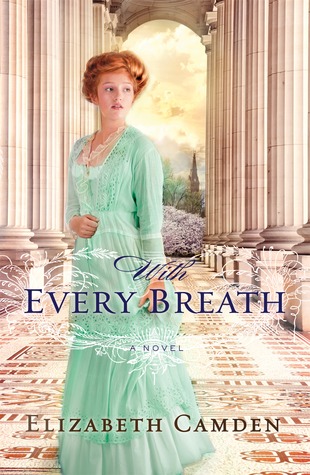 Synopsis In the shadow of the nation's capital, Kate Livingston holds a respectable position as a government statistician when she encounters a rival from her past, the insufferable Trevor McDonough. A Harvard-trained physician, Trevor never showed the tiniest flicker of interest in Kate, and she's bewildered at the way he suddenly seeks her out. Surprising even herself, Kate agrees to Trevor's entirely unexpected and risky proposal to work side-by-side with him in his quest to rid the world of tuberculosis, a contagious and deadly disease. As Kate begins to unlock the mysteries of Trevor's past, she realizes there is much more to him than she could have imagined. His hidden depths may fascinate her, but his most closely guarded secrets and a shadowy enemy lurking in the background carry a serious threat to their future. When the truth of the past comes out, threatening to destroy everything they hold dear, how will Trevor and Kate ever overcome all that stands in their way?
*My Review*
Elizabeth Camden never fails to deliver! She is such an intriguing and inspiring writer. I LOVE her books so MUCH! Anyway…. When I started reading,"With Every Breath" I was transported into this wonderful and amazing story. In a way I can kinda relate to this story because when I was younger I did develop symptoms of TB which by God's grace I was cured from. This novel really made me thankful for all those pioneers of medicine who strove and sacrificed to make this world a better place. In my opinion, I think that this novel was one of her more somber books that I've read. It was so good because I felt myself fighting alongside with the Doctor in this novel. The heroine was excellent as well but I felt more interested in the hero's story and that's something that rarely happens. It doesn't mean that I didn't like the heroine because I admire all of Elizabeth Camden's heroines. They're smart and very interesting to read about. I can say with this book that I felt like some of the storyline was being a bit repeated but aside from that I thoroughly enjoyed my time reading this book. I also enjoyed reading about how they treated TB and how they researched different methods and medicines. The mystery was also heart-gripping as well! YOU MUST read this book or if you haven't read any of Elizabeth Camden's books you should!
*This is a library read and I wasn't required to write a positive review.* Happy Reading!!