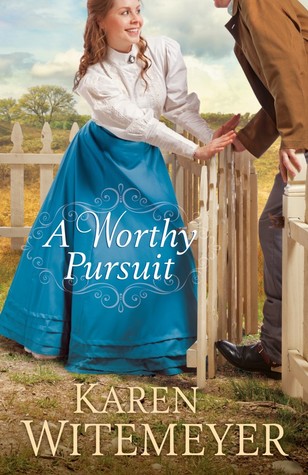 Stone Hammond is the best tracker in Texas. He never comes home empty-handed. So when a wealthy railroad investor hires him to find his abducted granddaughter, Stone eagerly accepts.
Charlotte Atherton, former headmistress of Sullivan's Academy for Exceptional Youths, will do anything to keep her charges safe, especially the little girl entrusted to her care after her mother's death. Charlotte promised Lily's mother she'd keep the girl away from her unscrupulous grandfather, and nothing will stop Charlotte from fulfilling that pledge. Not even the handsome bounty hunter with surprisingly honest eyes who comes looking for them.
When the teacher he's after produces documentation that shows she's the little girl's legal guardian, Stone must reevaluate everything he's been led to believe. Is Miss Atherton villain or victim? She acts more like a loving mother than an abductress, and the children in her care clearly adore her. Should Stone break his perfect record?
Then a new danger threatens, and Charlotte is forced to trust the man sent to destroy her. Stone becomes determined to protect what he once sought to tear apart. Besides, he's ready to start a new pursuit: winning Charlotte's heart.
~My Review~
Wow! I'm proud to say that I have spent some well devoted and deserved time to a book worth reading.
From the first page I was drawn into this wonderful story. In any case Karen Witemeyer has been one of my favorite Christian fiction authors but lately I haven't been able to read her writing as much as I would like.
In my opinion, A Most Worthy Pursuit was so vast in many areas and it was full of adventure. I love it when stories include mostly the adventure in the plot. The genius mix of adventure,faith,and romance was all rolled up into one enjoyable novel.
The child characters were especially fun to read about. I was very impressed by Lily's character and if you read the book or are planning on reading this book then you'll understand.
I do wish that the author would've added more depth to both the hero's and the heroine's life and background. Flashbacks would've been nice as well. To me I just felt I needed that extra something to really engage myself into reading about both of the characters. I do expect for most of the heroes and heroines to be memorable in any case.
Although "ahem" I did have a hero crush! Okay moving on… I do think that Stone will be one of my heroes of the year because he was pretty special in my opinion. 😉
Overall, I thought this was a very good read and I enjoyed it very much. I highly recommend this book to those who love an action packed Christian Fiction Western. (5 stars)
*I received this book for review through the publishers. All opinions expressed are entirely my own.*