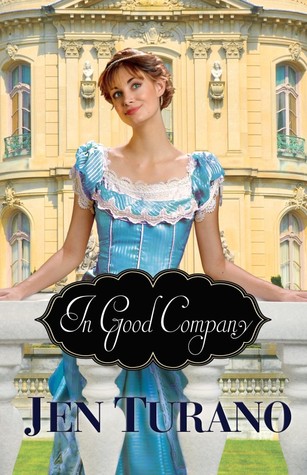 ~Synopsis~
After growing up as an orphan, Millie Longfellow is determined to become the best nanny the East Coast has ever seen. Unfortunately, her playfulness and enthusiasm aren't always well received and she finds herself dismissed from yet another position.
Everett Mulberry has quite unexpectedly become guardian to three children that scare off every nanny he hires. About to depart for Newport, Rhode Island, for the summer, he's desperate for competent childcare.
At wit's end with both Millie and Everett, the employment agency gives them one last chance–with each other. As Millie falls in love with her mischievous charges, Everett focuses on achieving the coveted societal status of the upper echelons. But as he investigates the suspicious circumstances surrounding the death of the children's parents, will it take the loss of those he loves to learn whose company he truly wants for the rest of his life?
~My Review~
It's like an addiction! I can't get enough of Jen Turano writing!
Though this novel did have more of a feel of the plot being inspired by Jane Eyre rather than Jane Austen's novels. I'm okay with that though because I love both the Jane Eyre novel and Jane Austen's writing. I think that Jen Turano did a really good job intertwining  those both together.
So,I had been looking forward to reading this novel ever since I read the first book in this series.
I loved reading about the different characters in this story.Also the fascination that Millie had with words was pretty cute and hilarious. This book also had some pretty good book quotes in here and I'll probably be doing a post about that later on.
There was some skipping involved even though I thought that the novel was a pretty good read, it wasn't as good as her previous books. I'm not discouraged though because I'm dedicated to her writing. I enjoyed reading about all the different characters because they were all interesting to read about.I can't wait for her next novel. I really think that this novel set up a climax for her next novel. I'm super excited!
~Author~
*I received this book through Bethany House Publishers. All opinions expressed are entirely my own.*