~Synopsis~
Naval officer Ryan Gallagher broke Jenny's heart six years ago when he abruptly disappeared. Now he's returned but refuses to discuss what happened. Furious, Jenny has no notion of the impossible situation Ryan is in. With lives still at risk, he can't tell Jenny the truth about his overseas mission–but he can't bear to lose her again either.
~My Review~
Wow! Just wow! I fell in LOVE with Elizabeth Camden's writing all over again.(I know I might say that just about every book that I've read by her but I can't help myself.) I usually have her books on pre-order or whatever way I can find to get my hands on a copy of her books. I'm a fan of her novels and if you haven't read any of her writing. I highly recommend her writing!
Anyway, about the book. I was so happy and thrilled that the author really went to another level!!
At first I was really worried that I wouldn't like the main heroine in this story but I'm so glad to have had went on the journey with the heroine to see her ups and downs in the story.
I really loved the different culture that the author added in the story. It was a step in a the right direction I thought to include more diversity in Christian Fiction novels.
The story itself was touching and I devoured every last page. I can't wait for her next book to come out!
The hero,Ryan, was dreamy!! Swoon. There are only a select few in my opinion that are swoon worthy heroes. Number one swoon worthy hero of the year. Yay! Check. lol.
The story flowed and it had meaning in every page. I loved the writing and I give this book 4.5 stars. 🙂
Here's the cover for her next book,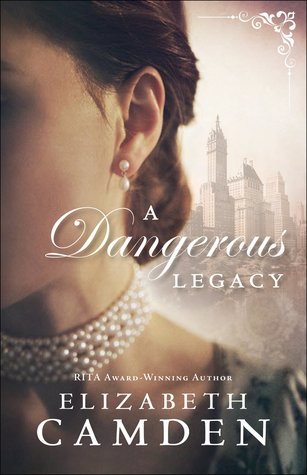 ~Synopsis~
Lucy is determined to keep working as a telegraph operator at a news agency, even though the arrival of Sir Colin Beckwith threatens her position. When she discovers Colin's shocking secret, she agrees to assist him if he helps her find her family's stolen inheritance–not realizing that the trail leads into a web of treachery, danger, and conspiracy.
To be released: October 3, 2017!!
I can't wait! 🙂