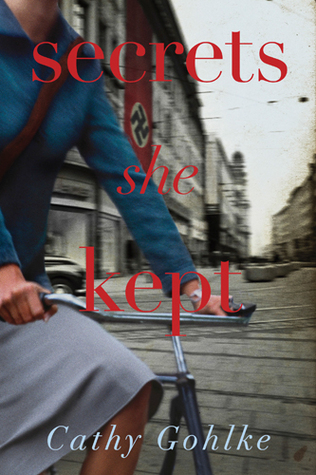 ~Synopsis~
The secret a mother was forbidden to share . . . the consequences a daughter could not redeem—but will risk everything in her attempt.
All her life, Hannah Sterling longed for a close relationship with her estranged mother. Following Lieselotte's death, Hannah unlocks secrets of her mother's mysterious past, including the discovery of a grandfather living in Germany.
Thirty years earlier, Lieselotte's father, ascending the ranks of the Nazi party, demands a marriage for his daughter to help advance his career. But Lieselotte is in love—and her beloved Lukas secretly works against the Reich. How far will her father go to achieve his goal?
Both Hannah's and Lieselotte's stories unfold as Hannah travels to Germany to meet her grandfather, who hides wartime secrets of his own. Longing for connection, yet shaken by all she uncovers, Hannah must decide if she can atone for her family's tragic past, and how their legacy will shape her future.
~My Review~
I was so excited about reading this book because I've heard so many good things about this novel. Reading WWII fiction has to be one of my favorite genres to read in any case. Thankfully I wasn't disappointed when I FINALLY read this novel.
This would be the first book that I've read by this author and I must say that the experience was AMAZING!!!
Secrets She Kept was a mixture of gripping drama,romance,and heart wrenching emotion.
It was very interesting to join Hannah on her journey to discover more about her mother. Both scenes between the past and the present was equally enchanting to read. I was intrigued for the most part and the novel did a really good job of keeping me interested in the story line.
I can truly say that this would be one of those novels that kept me at the edge of my seat anticipating what the end would bring. This novel definitely earns a spot in one of the best books of 2015! I highly recommend this book for anyone who loves to read a wonderful story and WWII fiction.
*Author*
I received this book from NetGalley through Tyndale House Publishers. All opinions expressed are entirely my own.