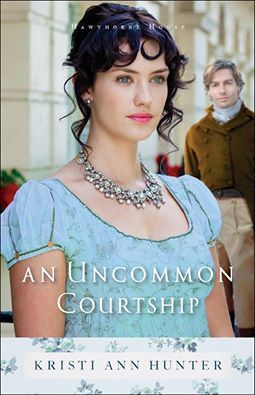 ~Synopsis~
When her mother's ill-conceived marriage trap goes awry, Lady Adelaide Bell unwittingly finds herself bound to a stranger who ignores her. Lord Trent Hawthorne, who had grand plans to marry for love, is even less pleased with the match. Can they set aside their first impressions before any chance of love is lost?
~My Review~
I can NEVER put enough emphasis on how much I LOVE,LOVE,LOVE marriage of convenience stories! I LOVE and adore marriage of convenience stories and they'll always have a special place in my heart. So when I saw this book and read the plot, I knew I had to read it right away!
This book started out very well and it kept me up reading late into the night. I love when a book has that ability to just lift me up and take me to the place of wonder. *sigh* I loved reading about the different incidents that unfolded following the main character, Lady Adelaide and I really liked her character in the story.
The hero was ok but I wish there was "more" to him as far as concerning his character.
I really enjoyed reading this author's the first book," A Noble Masquerade" so I'm determined to read the rest of her series. Although this was s good book I can say it wasn't my favorite in the series. It did have its ups and downs.
This book was full of intriguing romance and adventure something that's always a plus in my book. 😉
I highly recommend Kristi Ann Hunter's books. I can't wait for more of her upcoming books.
*I received a free copy of this novel from the publishers in exchange for an honest review. All opinions expressed are entirely my own.*